Devoted to prioritizing our clients
A major pillar of PWM Japan Securities Business Model.
By partnering with IFAs (Independent Financial Advisors), PWM Japan Securities can practice asset management from the perspective of clients' needs.
With no need for prioritizing profits of financial institutions by 'pushing products', we can devote ourselves to our clients' profit by answering their needs. PWM Japan Securities business model is designed for keeping a long standing relationship with our clients.
To stick to above, we help IFA to design a suitable investment basket for each client's long-term life plan. This means we enable IFA to introduce an asset management plan that matches a client's situation then will bring satisfaction. The 'basket of funds' we are offering combines our expertise in asset allocation. Currently, diversification across multiple asset classes, different currency exposure, and investment grades bonds and funds as well as high yield fixed income ones, which are for both domestic and international, are dealt in.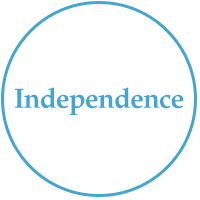 We propose asset allocation from client's viewpoint and needs
The basic model of PWM is "Independence". Because it is an independent financial instruments firm that does not belong to the sequence of any financial institution, it is advisable for clients, or IFAs to adopt a position of neutrality for long term investment horizon.
Since PWM Securities Japan have access to a wide product selection from the perspective of clients need, using our objective mutual funds research reports. Life plan and needs are different for each individual client. PWM Japan Securities strength is being able to be attentive to clients' needs, from a neutral position so we are able to propose the most suitable asset allocation basket for our clients.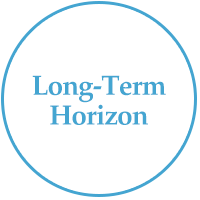 Our experts propose an Individual Long-term asset allocation basket
In PWM Japan Securities, based on the Asset Allocation(asset allocation method)strategy, over a long period of time a Portfolio that matches the demands of the client will be proposed. This asset allocation strategy refers to the investment approach by configuring assets by combining a wide range of financial products so as to reduce the risk and achieve a higher performance portfolio. PWM's group of experts have put in place a long term investment process where the various needs of the clients can be met.
At the same time, for our close clients, our IFA partners are available at any time to review or make changes to the life plan, so you can always contact us with confidence whenever needed. PWM Japan Securities and the IFA's strong partnership can support the clients needs to provide long term peace of mind, as personal circumstances are changing along the years.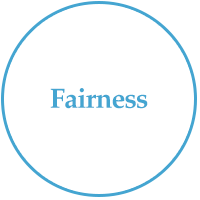 Put into practice our client's compliance as top priority
A professional compliance system at PWM Japan Securities is in place to protect our clients. Compliance's function is not only getting approval from related agencies and the Financial Services Agency (FSA) as well as responding to the framework such as Regulatory Compliance but it is also concerned with the Financial Services Firm's integrity.
Our basic standard is acting responsibly while having self-regulation system. "We do not recommend products that do not suit the client"; is our sincere policy that we implement with our IFAs. Creating a framework where all employees can have pride in their work and honest fair business method that gives clients highest priority is the essence of the compliance function of the PWM Japan Securities.